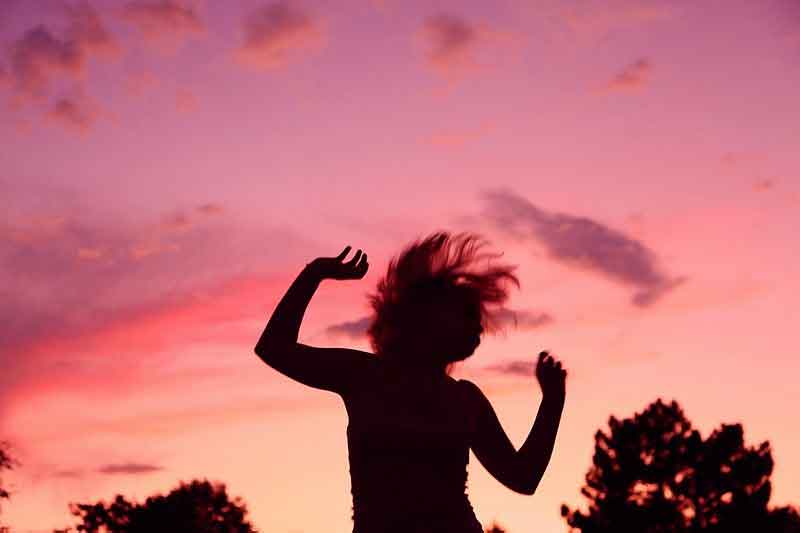 Let's face it, when your energy level is up, life is better.  You get more accomplished,  have more time for play and your spirits are up. Even our metabolism gets a boost when our energy is up – we burn more calories, so weight loss gets easier.
What or who energizes you?  What depletes you? If you find yourself fatigued, depressed or using food as therapy, you might be working against your inner guidance.  Our energy level, including what we feel drawn to, can be a good indicator of the wisdom in our life choices, meaning what is best for our health, weight, finances and success.
When we go with what energizes us, we are usually rewarded with success or greater efficiency, often pleasure and more satisfaction.  When we follow our energy in making decisions, we less often end up in front of the refrigerator or with a carton of ice cream in hand. We more often feel like being active, less like sitting on the couch. This translates into more calories burned and a boost in mood and better health.
Pay attention to what energizes or attracts you.  Have you ever been looking through a travel magazine and had an urge to visit an exotic place or new city?  Plan that trip!  Do you feel enticed by a yoga retreat or writing workshop?  Why not go? Is there a song that makes you feel like dancing? Go play it!
I have a client who struggles with depression and anxiety, which drives her to sugar and alcohol. When she travels, even short car trips with friends, her spirits lift, her anxiety level drops and alcohol and sugar no longer have their appeal.  Even just planning the next excursion brings relief and boosts her mood.
Pay just as much attention to the converse. We've all been invited to a party or event we just didn't feel like going to.  Then we go anyway and wind up regretting it. Maybe you run into your ex with his new girlfriend, or you fall ill. Following our energy can bring us more pleasure, less pain.
We also get more subtle messages from our unconscious mind.  Are you forgetting to take your vitamins? You may not need them anymore, or need something different. One of my clients was forgetting to take her baby aspirin, only to find out later it was causing internal bleeding and anemia, and had she kept on it, the damage would have worsened.  Some homeopaths consider forgetting to take one's remedy as a sign it's no longer needed.
Although good to notice, forgetting to take a supplement or medication is not always the best way to determine your needs. In my new ebook I will show you how to access your subconscious with energy testing, getting a "yes" or "no" on whether specific foods, menu items, supplements and or other substances are balancing to your system or not a good choice for your health.
Start with moving in the direction of what energizes you.  The more you heed your inner guidance, the more messages you will enjoy.
Here are 5 ways I follow my energy.
Say no: If someone asks me to do a favor, or to go to lunch or on a trip and I get that niggling sensation of heaviness and I feel resistance, I decline. Too often we feel like we always need to say yes. I say no when I feel like it (usually).
Nature. I have a river out my back door. It's my spot to recharge. Before living here, I headed for the nearest nature trail when I need an energy boost or to de-stress. Nature is well-known for her healing and rejuvenation benefits.
Walk. Movement keeps our inner energy, or Qi, moving.  I love to walk.
Music. The right song at the right time gets me moving.  I have play lists for my car and my home.  Music helps me feel energized and lighter.
Animals. There's nothing like a break from writing to sit with my dog and rub his soft belly. It puts as smile on both our faces. I always stop to pet my neighbor's goats too. I'm one of those suckers for links to cute animals.
In my new ebook,  BE Thin in 21 Days, you will learn more about following your energy.  You will also see how your own energy current, or life force, can become stuck leading to depression, anger, frustration and disease and how to get it going again.  Comment below with your questions or specific needs you want addressed.