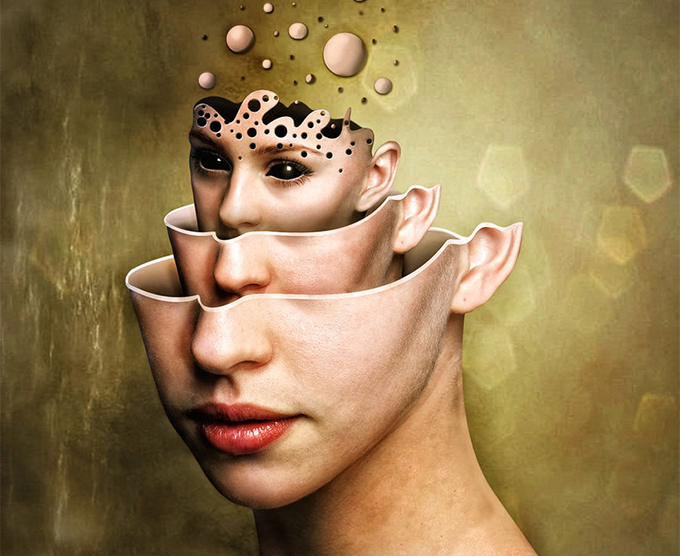 Weight loss starts with your mind.  Einstein once said "Imagination is more powerful than knowledge. Knowledge is limited." The right food choices are essential to re-shaping your body, but getting your mind on board is key to your success.
When you are BEING thin, in your mind, you will achieve a slim body faster than you think, and with less effort.  Diets fail because they don't address your mind.
How many times have you gone on a diet then sabotaged yourself with pizza, cookies or ice cream?  Diets fail 85-95% of the time because most people don't do anything about their fat-mentality.
We develop thoughts and beliefs around our bodies, as well as our talents, finances and love lives.  We attract situations and people, including the ability to shape our bodies, habits and behaviors, with our thoughts and beliefs. Research shows by imagining a skill or new way of being, we change neural networks that physically reflect that action.  Imagination changes our brain.
I used to be fat and desperately wanted to get thin.  I tried a host of diets hoping to get rid of my belly rolls, yet, like most dieters, only grew fatter.
Now I am in my 50's (a time when most pack on fat) and am lean.  I do not restrict or deprive myself of foods I want, nor do I frequent gyms.   I did a slimming mind-makeover and my body obediently and effortlessly followed.
Side note here. You can apply these mind tactics to other areas of your life.  Other desires I manifested: a dream job at a  spa with free massages and gourmet dinners;  a big office overlooking the Golden Gate Bridge; three years living on a sailboat in the Mediterranean and another three years living in a Turkish village on the Aegean.  I also sold a house and boat without putting them on the market
Always imagine the outcome you desire. Does it always work? No.  But I guarantee you will be getting a lot more of what you want this way than lamenting love handles or paltry paychecks.
The first step is to see and really BE the slim you (or the rich you or the great golfer you).  Some of us can see this best while others feel, hear or smell the outcome.  The more senses you use the quicker the results.
You are pretending here.  Use your imagination to shrink down your thighs, to flatten your belly, to firm up your butt or tone your arms.
You may need to  start with smaller steps; instead of a size 4, create your image in size 10.  For some it is easier to work on one area.  Imagine your belly is flat.
Make it as real as you can.  What are you wearing? And doing? Do you feel a breeze? Smell the sea? Emotions are key too.  The more senses you bring to this, the more powerful.  Do this 10 minutes a day for 21 days and you will be impressed with the results.
The business arena and sports world are filled with examples of athletes excelling with visualization, from basketball to downhill skiing to golf.  Weight lifters can even build strength by using only their minds!
This is one of my 8 strategies designed to help you overcome your blocks to getting or staying lean.  More to come.  Watch for my new ebook, which takes you on a transformative step-by-step journey to manifesting your ideal body (& other dreams).
Share your own story of using your imagination to manifest a desire.  Or, when it didn't work.