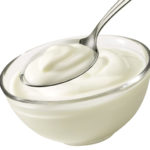 Is weight-gain a simple matter of calories in vs. calories out?  Many nutritionists think so.  I don't.
I have had clients reduce calories to just 800, while hitting the gym daily, and they can't burn off a pound.  Yet by adding in metabolism-boosting foods and nutrients, the weight comes off.
One female client of mine worked out at her gym 3 hours a day, and hard. Her over-exercising actually produced so much cortisol from the stress, it was impossible for her to lose her belly weight.
I've had clients add just one mineral supplement and weight falls off with no other changes.
Sandy, a client of mine, replaced 4 cans of Diet Pepsi per day with sparkling water and lost 13 pounds in a little over a month.   According to a University of Texas study, middle-aged adults who drink diet soft drinks are more likely to gain weight later in life than those who drink regular soft drinks.
John, a 25-year-old client of mine, cut bread and pasta out of his diet and lost 20 pounds in less than 2 months.  Many common foods contain proteins you might react to by holding on to fluids and body fat.
At age 36, Sarah lost more than 25 pounds in three months by cutting out sugar.  Sugar causes weight gain, not only through its calories, but also by stimulating insulin, our fat storage hormone.
Do you know the sources of fat that can make you a natural fat-burner? Or the fats that lead to lethargy, disease and weight gain?
These are among the topics we will cover in Burn Fat, Boost Energy, Be Well, a 4-part tele-class starting April 22.
Have you experienced weight gain or loss yet your net calories have remained the same? Share your story here.